The One Year Did You Know Devotions 2
from Tyndale House Publishers was written by former teacher Nancy Hill. This daily devotional was specifically written for 6-10 year olds, but after reviewing it I'm sure kids of all ages will enjoy the fun facts presented in the book. Each page holds an unusual question to capture kids' attention and help them make important connections to truths from the Bible. There are 365 interesting answers to trivia questions such as:
~What in the world was a "Dial-a-Fish"
~How did a young person name a former planet?
~How did a frog help invent the battery?
Kevin and I have tried several different evening devotion type books to begin to introduce the kids to important lessons from the bible. However, we've struggled to find something that is written in a length and language easy enough for the kids to attend to. Being that Gavin is a curious 5 year old we think he is going to really enjoy this new option. The lessons are short (read in 2-4 minutes), interesting, and to the point. This will become our dinner time devotional for 2010, yet my inquiring mind couldn't wait for January1 to start the first lesson. I actually enjoyed looking ahead and reading through all 365 questions and answers, all the while interrupting his reading by shouting, "Kevin Kevin did you know?"
I'm certain our kids are going to really get into this book and learn loads from it in the coming year!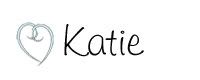 Thank you to Tyndale House Publishers for the complimentary copy of this book to use in my review.