As I've told you, our house is full of fresh fir - which smells divine. Now, today we've added the smell of fresh baked sugar cookies. Thanks to the dramatic news reports of Blizzard '09, all of West Michigan closed down for today's drizzling rain (ask me what I really think about it...). So, being a huge fan of snow days (even if they aren't for snow) I was excited to have a day to play with the kids in our cozy Christmas house. In fact, I was motivated enough to overcome last year's major holiday baking
FLOP
day to try rolling our own dough again this year! It helped that I had never before baked with
Christmas cookie cutters
to try!
I didn't have the secret ingredient (sweetened condensed milk) for my favorite sugar cookie recipe, so I tried the back up recipe stored in the back of the box. Although these turned out to be a bit less sweet than our traditional mix, they were easy (as promised) and baked up nicely.
Easy Sugar Cookies
1 cup sugar
1 cup softened butter
1/2 tsp. vanilla (which I generously "oops-ed")
1 large egg
Beat these ingredients together
Add 2 1/4 cups of flour (I added 2 1/2 cups so it was a little less sticky for my little helpers)
Roll. Cut in shapes. Bake 10-12 minutes at 375 degrees.
With our dough ready, I found a giant tray for the kids to fill roll out their cookies on. This is the first year the kids weren't limited to plastic cutters. Our new cutters, from
Cheap Cookie Cutters
, are a thin metal form that push easily through the dough. However, the edge is not too sharp to cause trouble when accidentaly used upside down. We used a tree, snowflake, angel, and holly leaf. I envisioned the kids having lots of fun decorating the trees with sprinkles and frosting so we made many of those. Although, the snowflakes or holly leaves would make up a pretty plate for the neighbors. The cookies turned out to be a great 3-5 bite size. They aren't gigantic to cause mega sugar rush, yet big enough to transfer to the cookie sheet without losing their shape and to have room for decorations.
If you are a cookie maker/baker in search of some new shapes for your collections Cheap Cookie Cutters has a great variety of options. They sell individual cutters as well as clever
cookie cutter sets
. How amazing would it be to put together a giant cookie of the United States, or some other
patriotic treat
, next July 4th?
To find out more about this family owned business check out their site. You may also want to take advantage of 10% off your order with the coupon code: 10off

Happy Holiday Baking!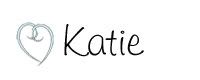 Thanks to Cheap Cookie Cutters for sending our family a holiday set of 4 cutters for review.