This spunky and adorable devotional book, For Girls Only! Devotions is written by Carolyn Larsen, speaker and author of 40 children's books. Written for 8-12 year olds, this book addresses issues typical to tweens in its' 60 lessons. Topics include: gossiping, accepting others, being positive, practicing patience, getting along with siblings, deciphering the truth, peer pressure, and so much more.

More than just telling young ladies what the Bible says about each of these issues the book makes connections to scripture with contemporary stories, fun quotes, self check quizes, and application to-do lists. All of these tools are prepared to bring faith to life for young readers. There are also illustrations on every page to add to the interest of the devotion. I'd explain the art work, done by Leah Sutherland, to be sassy and whimsical.
As a pre-teen I LOVED taking the little quizzes that were featured in my favorite magazines, in fact I also quite enjoyed creating them for my friends to take. I can see how this element would draw young girls into the book and it's stories. Although, at this point in my life it is a little hysterical to try to put myself in a 10 year old mindset as I read the lessons, I do believe they are engaging and age appropriate. My favorite feature of each lesson is the application to-do list suggestions (of course)!

To give you a little glimpse of what that looks like here is a sample from the lesson titled Hero Worship.

"When Savannah was making good choices and being kind, Lauren was too. But when Savannah treated other people poorly...Lauren's hero worship got her into trouble. Sometimes being just like Savannah was not a good thing. While there is a temptation to model yourself after someone you admire, that should never be taken to an extreme."

Things to Do:

Make a list of people you look up to and the qualities you admire in them. Are there things you shouldn't worry about imitating? Are there behaviors that would be worthwhile to imitate?

Overall, I think this book would be a nice encouragement to a tween girl who is interested in growing spiritually as she ages physically.
However, I can't help but comment on how glad I am to not have any pre-teen-ish drama in our household yet!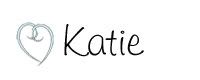 Thank you to Tyndale House for providing me a complimentary copy of this devotional.