Last Saturday Kevin and I took the whole gang to the grocery store together. It's actually quite a relief for me to have the help, and the extra cart. However, we weren't finding everything we needed at Meijer. I suggested we run to the other store quickly before heading home, "Do you think the kids can handle it?"

"Well, I could just stay in the car with them while they listen to their book on tape. If you can run in alone," he suggested.

"That would be fantastic, Kev, thanks!"

As we drove out of the parking lot Kevin turned right (toward home), instead of left (toward the other store). "Aren't we stopping at the store?" I wondered aloud.

"No, you never said that's what we were going to do. You just said that'd be fantastic." And that, my friends, would be a classic K2 miscommunication. Please tell me you can relate?!?!?
Not surprising, communication is said to be the #1 problem in marriage. In his newest book,
The Language of Love & Respect: Cracking the communication code with your mate
, Dr. Emerson Eggerichs seeks to provide a revolutionary solution to the marital communication break down. This book is a follow up to his best-selling title,
Love and Respect
.
Emerson explains how men and women were designed by God to have completely different methods for communication. While men often say just what they are thinking and mean just what they say; women often read between the lines, applying their God given sensitivity to the message, and interpreting things to have a different meaning.
For instance, on his way home from work Kevin will often ask "What's for dinner?" He really means, "What is for dinner? I'd like to get my taste buds ready." What I hear is, "What in the world is for dinner tonight? I hope you've taken the time to think about the fact that we are going to need to eat in just a few minutes when I get there and it better be something that looks and tastes good to me." Instead of respectfully responding, "We're going to have grilled chicken and salad." I usually say some version of, "I don't know. I guess you'll find have to wait and find out when you get here." Ah! So much to learn...
This book is devoted to understanding the differences between "pink and blue" communication. Eggerichs gives many suggestions for how to speak in ways that show love and respect, using words that are forgiving, truthful, and uplifting. He further explains the importance of being thankful, speaking from scripture, and demonstrating faithfulness in our speech and our actions.
When reviewing
Love and Respect
I mentioned that the book was full of good theory and practice, but I kept hoping to read further to find the "how to" of daily communication. The Language of Love & Respect is just the next step I was left wishing for before. The book is packed with suggestions, and perhaps almost too many examples. Yet after reading it, we are armed with loads of knowledge regarding our communication differences and ready to take the practical steps to learning to speak to each other in our distinctly different languages. Our goal will be to find mutual understanding to keep our marriage happy and healthy in the many years to come!
P.S. I'll let you know what happens next time we go to the grocery store together :)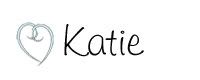 Thanks to Thomas Nelson for allowing me to review this book as part of the Thomas Nelson Book Review Blogger program.