In the spirit of the recent release of his inspirational book,
Fearless
, Max
Lucado
has teamed up with illustrator, Maria
Monescillo
, to put together an encouraging picture book.
The story takes place in the village of
Stiltsville
where Ollie and the other Too-Smalls live. Each evening, the Too-Smalls meet in the city square in hopes of being chosen to wear stilts and tour above everyone in the city. They believe that if they are the prettiest, funniest, or smartest they will be chosen to stand out in the crowd. Little Ollie is anxious to be picked as a proud
stilter
. However, on the night he is finally chosen he stumbles and tumbles from his stilts to the ground. Upon falling he bumps into Jesus, who teaching Ollie the important lesson that even with his feet on the ground Ollie is valued, important, and loved.
The bold and colorful illustrations will be appealing to children of all ages, however the story content is most appropriate for elementary aged children. The rhyming is clever and catchy, but some of the vocabulary and the overall theme would be difficult for a toddler to understand or relate to. Yet, the message of the story, that we are all special, that no one is insignificant in God's eyes, and that being part of the "in crowd" isn't always as spectacular as it may appear, is an important reminder for both children and adults.
If you are considering this book as a holiday gift you will appreciate the place in the front of the book for personalizing it.
To hear a bit about the book from Max
Lucado
himself, you may want to watch this short clip.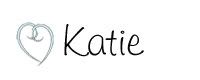 Thank you to Thomas Nelson publishing for providing the book for this review

.