Peanut Butter Pie
Chocolate Crust
:
Melt 1/3 cup butter & 6 oz. of chocolate chips together
Remove from heat
Stir in 2-1/2 cups of Rice Krispies
Press into the bottom of a greased 9" pie pan
Chill
Pie Filling
:
8 oz. softened cream cheese
14 oz. can sweetened condensed milk
3/4 cup peanut butter
3 Tbl. lemon juice
1 tsp. vanilla
1 cup Cool Whip
Beat the cream cheese until it is fluffy
Beat in condensed milk and peanut butter until smooth
Stir in lemon and vanilla
Fold in whipped cream
Fold into the chocolate pie crust
Drizzle the top of the pie with chocolate syrup before serving
Use a knife to swirl the drizzles around the top of the pie
Enjoy a SUPER sweet treat!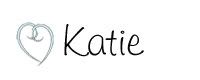 What is your favorite recipe?