Welcome to
the picnic of the summer
& THANKS for stopping by A List Maker's Life!
As a bit of an introduction to my family, my interests, my blog, and me I've come up with a little list (of course!).
I must preface this list by saying that my favorite picnics are the impromptu, pick up Jimmy John's on the way to the beach, ones. However, if I
must
plan
ahead here's what I'll pack.
The Perfect Picnic Packing List
~Kevin: My
handsome husband
of 9 years
~
Gavin
: My inquisitive, days away from being, 5 year old
~
Anne Hope
: My dramatically independent 3 year old
fashionista
~
Gibson
: My 7 month old sweet, smiley sonny
~
Camera
: To
capture the moment
~Napkins & Wipes: To
organize the messes
~Play Equipment: For
making new memories
~
Food
: I'm not a huge hamburg/hot dog gal, but I love picnic
salads
, sweets, and side dishes.
~Blanket: Something floral, pink, or purple(better yet pink & purple)
~Diet Coke: Yup, pretty much addicted...ask my
Tweeps
!
~
Reading Material
: I love to read to myself and
to the kids
~
Off Lamp
: To keep away all the pesky
bugzzzzzzz
~Conversation Starters: To prompt some interesting
picnic table talk & reflection
I can't resist a cute bag, so I am most likely to shove all my stuff into a cloth tote instead of a basket.
Once I'm packed, I'm ready to head off to one of our perfect picnic destinations - ANY Lake Michigan beach between St. Joseph & St. Ignace.
I'd love for you to join me!
Pack your bag (or basket) and I'll look for you at the picnic!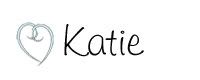 On a side note:
It certainly isn't a summer picnic food, but I just found out my
Easy Potato Soup
recipe is the champion for the May edition of
The Iron Chef Challenge
. Thanks to those of you who voted!!